Oceana Ltd. (Head office: Chuo-ku, Tokyo; CEO: Yuta Kawamoto), in collaboration with SAI LLC, will broadcast coral spawning live to the world from May 26 (Wed.) to May 28 (Fri.) on their official YouTube channel. It can only be seen during May and June, in the sea near a coral farm in Onna Village, Okinawa Prefecture. Onna Village has been certified as an SDGs Future City and is aiming to become the world's most people- and coral-friendly village. In this live broadcast, they will introduce the coral of Onna Village and its conservation efforts.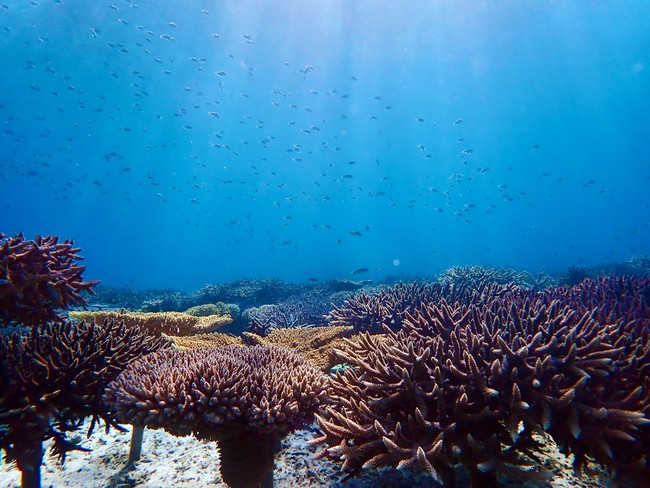 Background of the Live Coral Spawning Broadcast
Awareness of issues related to the future state of the earth is increasing on a global scale, and various initiatives are attracting attention. Now that all the environmental issues such as plastic waste in the oceans and coral bleaching are getting more attention than ever, this live-streaming event aims to raise awareness of the need to conserve the oceans by conveying the beauty of the underwater world and the vitality of marine life to as many people as possible, not only the people who live close to the sea. In addition, due to the spread of the COVID-19, it has been difficult for people to go out and travel to distant places, but we have planned this event to allow people to experience the ocean and nature from the comfort of their homes, and to enjoy it.
Coral spawning YouTube Live produced by Ocean+α
■Date and time / URL:
May 26 (Wed) 18:30- https://youtu.be/pyv249GDYk0
Guest: Onna Village Fishery Cooperative President
May 27(Thu) https://youtu.be/X2d8Orpve50
May 28(Fri) https://youtu.be/bKIL4Hv30x4
■Location: The sea near the coral farm in Onna Village, Okinawa Prefecture