〜Gathering of good sleep from all over Japan! Rediscover Japan: A Sleeping Journey in Japan is also being held.
Brain Sleep Co., Ltd. will sell a Mother's Day Sleep Gift Set, which includes the Brain Sleep Pillow and two convenient pillowcases for washing, for Mother's Day 2021. The "Mother's Day Sleep Gift Set," which includes two pillowcases for convenient washing and changing, will be available in limited quantities from 10:00 a.m. on Friday, April 9 to 9:59 a.m. on Monday, May 10, 2021.
Mother's Day in 2021 will be Sunday, May 9, so let's give our favorite mothers the best sleep possible!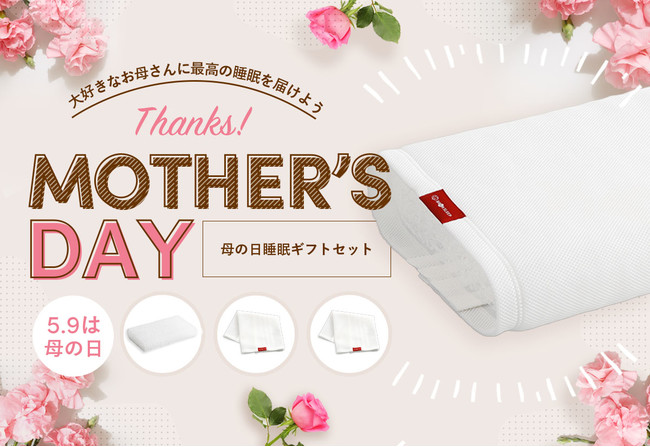 Mother's Day Sleep Gift Set" Overview
■
Contents: A gift set of the "Brain Sleep Pillow" and two pillowcases that are convenient for washing, delivered in zzzLand's original wrapping bag.
Campaign page URL: https://www.zzz-land.com/shop/pages/mothersday.aspx